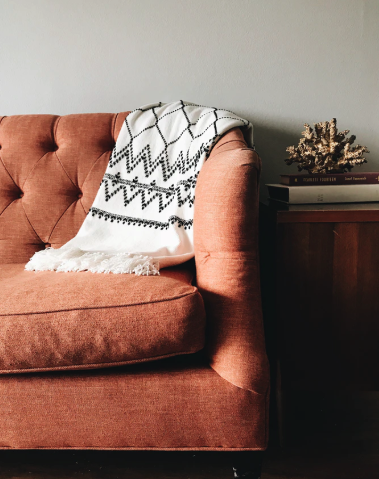 Here in Austin, Texas, leaves are falling from the trees and we're not seeing the sun as much as we used to during the summer, If you find the landscape a bit dreary these days, you can improve your surroundings with a little creative indoor decor. Here are some fun ideas for decking out your apartment home with fall/winter designs and colors.
Warm Up
You don't have to turn up the thermostat to warm up your apartment home. Instead, replace sheer curtains with thicker, floor-length drapes in your favorite fall or winter colors. Leave curtains open during the day to capture the sun's warmth, then close them at night to retain it.
Make It Cozy
Rearrange the furniture so it's farther away from walls to give your apartment home an especially cozy feel. Add flannel or fleece throws and pillows for extra warmth and color.
Remind Yourself of Spring
If the cooler months are not your favorite time of year, incorporate artwork and other items reminiscent of spring and summer. A few house plants and pictures of pristine beaches can remind you that summer will, in fact, return.
Connect with Nature
Decorate your living room or bedroom with rugs and blankets in orange, red and yellow (fall colors) or brown, beige and red (winter colors). Hang evergreen garland against a white backdrop and enjoy its greenery and herbaceous scent. Look for "organic" designs and materials or add nature-themed decor, such as pinecones or an evergreen wreath, to bring the wonders of the outdoors inside.
Customize for the Season
Grace your kitchen or coffee table with seasonal flowers or fruit or a centerpiece of gourds, leaves and other fall relics. Place them in a wicker basket to accentuate their vibrant colors.
Get Creative with Candles
Candles add a warm ambiance to your home. Arrange your colorful candle collection on a table or a mantle to create an inviting atmosphere. If you're not sure what colors work best, metallic hues add cheer. Browns and reds are typically associated with winter, too.
Residents of our Austin, Texas apartments are transforming their cozy quarters with strings of lights and seasonal decorations. Contact us to learn more about floor plans and amenities.