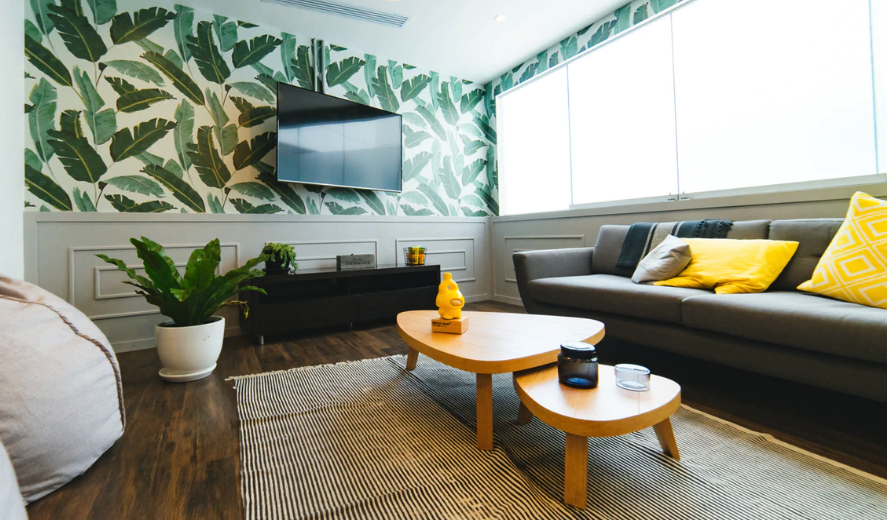 Vaulted ceilings help make your room appear more spacious and airy. Here are some tips to achieve the most impact from your vaulted ceilings.
Think in Thirds
Visually splitting a wall into thirds helps create balance. From the bottom up, imagine your space in thirds. For example, the furniture might be in the bottom third, the artwork in the middle third and the top third left just as it is.
Choose the Right Furniture
Vaulted ceilings make a room seem grand and luxurious. Furniture in the room needs to be grand as well. Choose statement pieces and overstuffed sofas; for example, sturdy wooden pieces, sectionals and sofas and chairs with large cushions. Arrange them neatly and close to the wall. Conversely, avoid cluttering the space with lots of small furniture and accessories.
Choose Appropriate Artwork
Artwork is a must for adding visual interest on tall walls. Choose large artwork or run smaller pieces of artwork up the wall gallery style. If you choose a large piece, hang it as high on the wall as possible. This will draw the eye upward. If paintings are not your style, consider photographs, drawings or even a soft tapestry or weaving.
Use Plants Effectively
A room with vaulted ceilings presents a great opportunity to use plants (live or artificial) that wouldn't work in rooms with shorter walls. For example, tall silk trees will accentuate the space and create a feeling of lushness. If walls have recessed shelves, consider hanging plants that break up the continuity of large, undecorated walls.
Use Warmer Colors
If not decorated properly, rooms with vaulted ceilings can appear distant and uninviting. To prevent this, use warm colors, such as earth tones in furniture and accessories. This will make rooms appear more welcoming.
Decorating a room with a vaulted or high ceiling can be fun and, if done well, create a space that helps you feel happy and open to all that life has to offer. Madison at Stone Creek, apartments in Austin, Texas, offers vaulted or nine-foot ceilings, along with other amenities that create a hotel-like experience in your own home. Contact us today to find out which floor plans are available.